Structured Carry-All Tote Bag by Erin Flett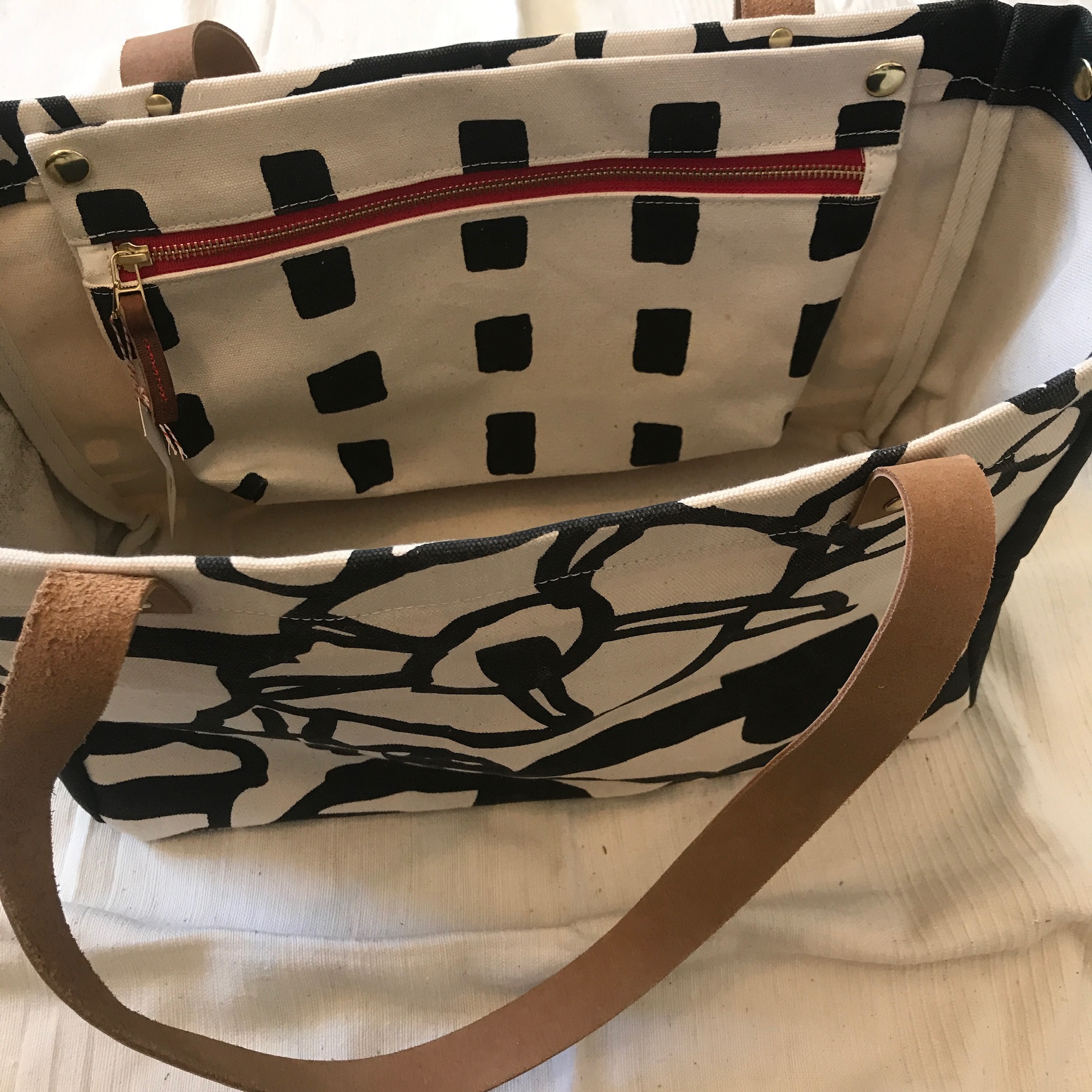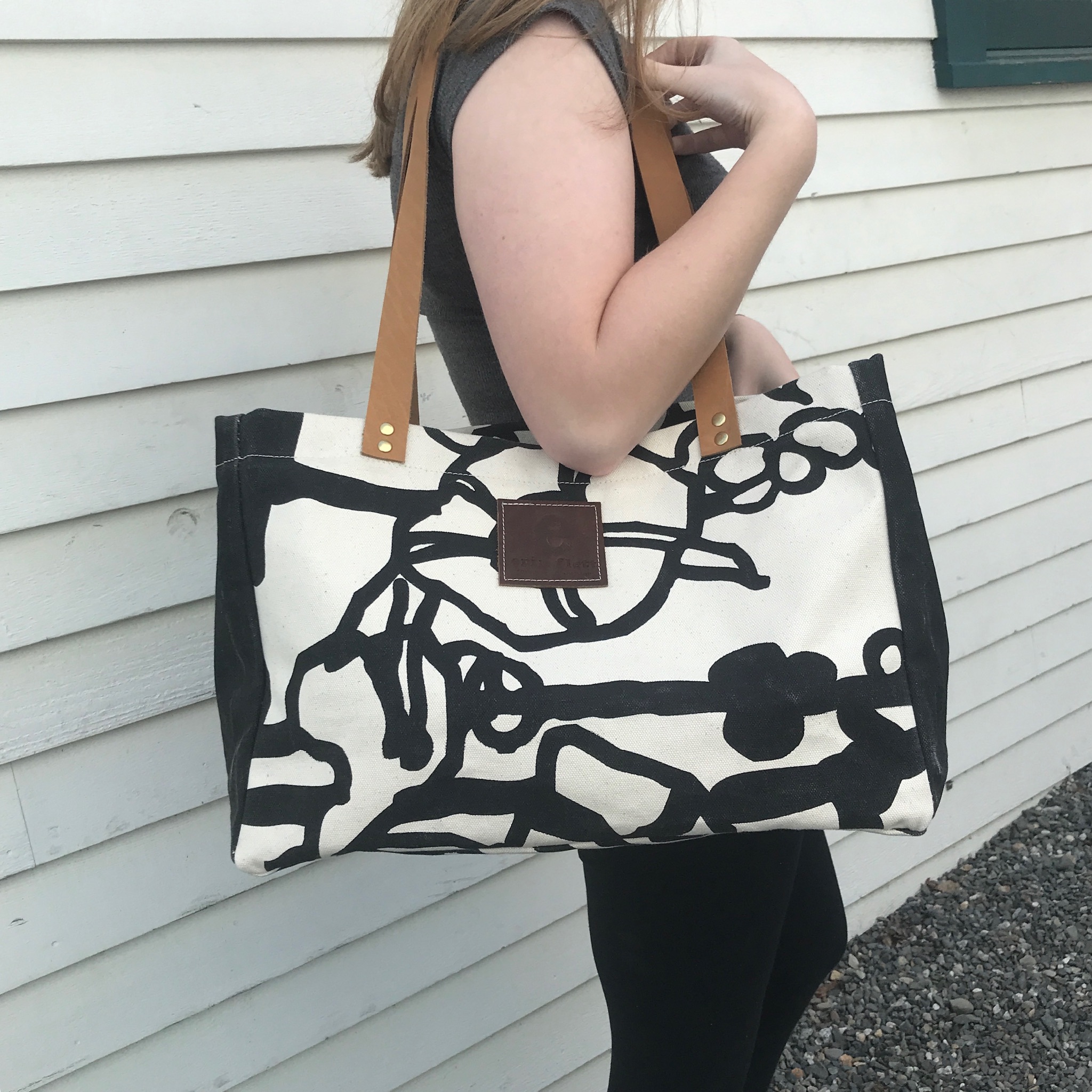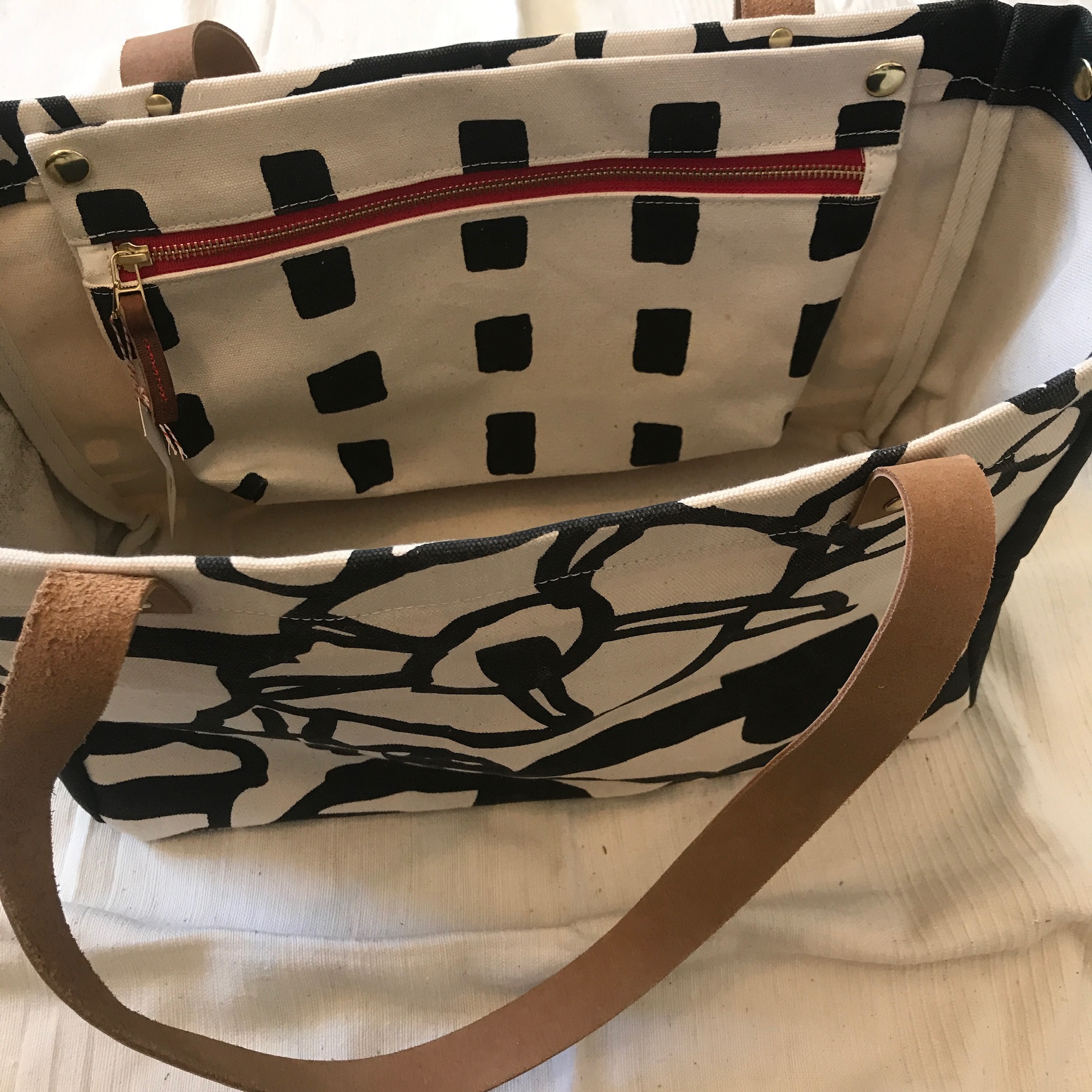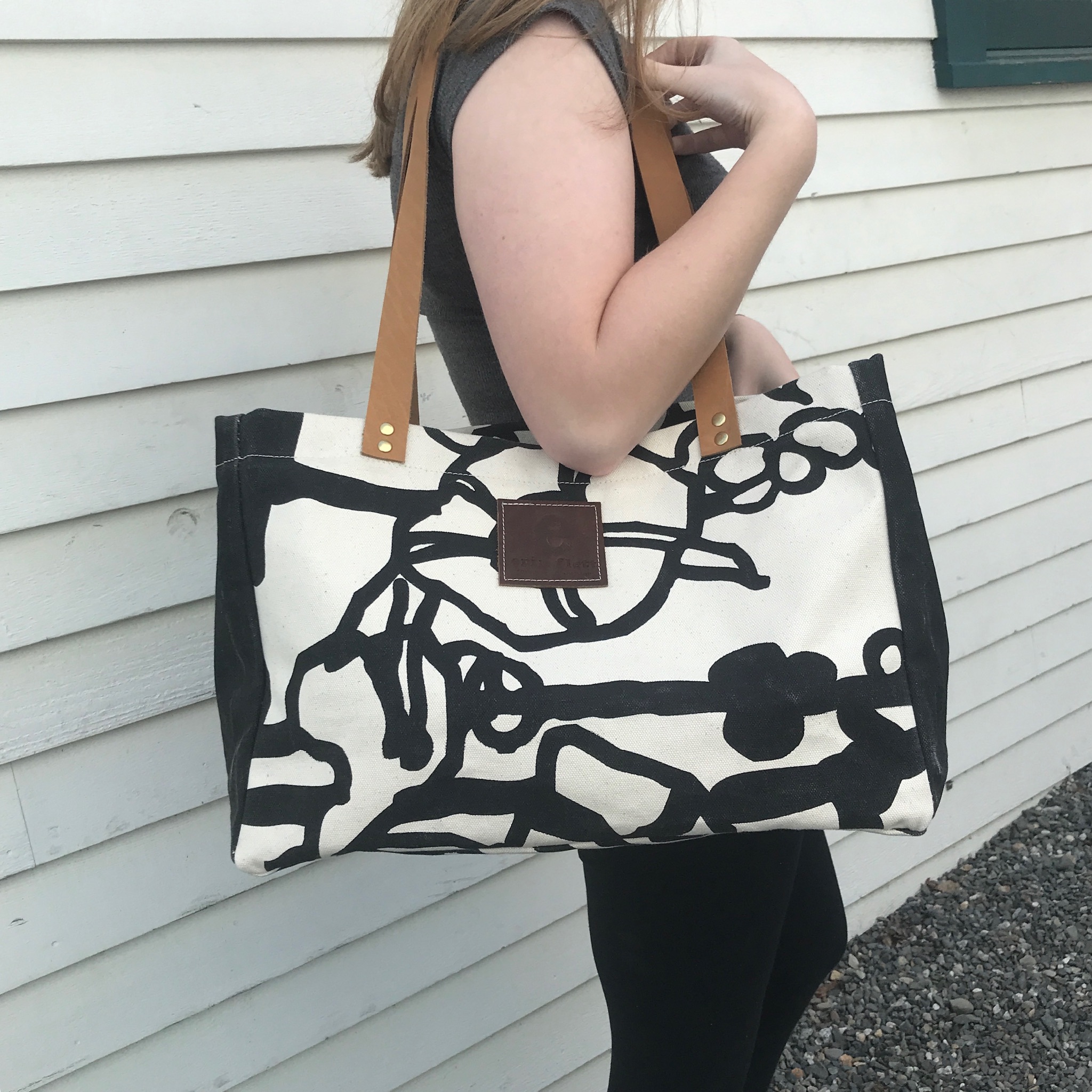 Structured Carry-All Tote Bag by Erin Flett
Reasons why we love this bag, made in Maine and designed by Erin Flett:
-It's made to last and attention's been paid to every little detail;
-It's gorgeous and sturdy with room for everything. It can fit books, papers, laptop, diaper changing supplies, a lunch box, basically anything you could need!
-There's a space to hang your keys and an interior full side 15" pocket to stay organized;
-It's 2 bags in one, with a detachable clutch inside for when you don't want to carry everything with you.
Bag measures 16" by 7" x 10.5" and is made of 100% cotton heavy canvas. Features an industrial brass hook, leather straps and is hand silk screened. 100% proudly Made in Maine :) Spot clean.
The detachable clutch measures 12" x 6.5" x 2.25" and features a USA industrial brass zipper. Also 100% cotton heavy canvas and hand silk screened in Maine. Hand wash cold only, and dry flat.
You Might Also Like