Line Drawing Necklace Stainless/Gold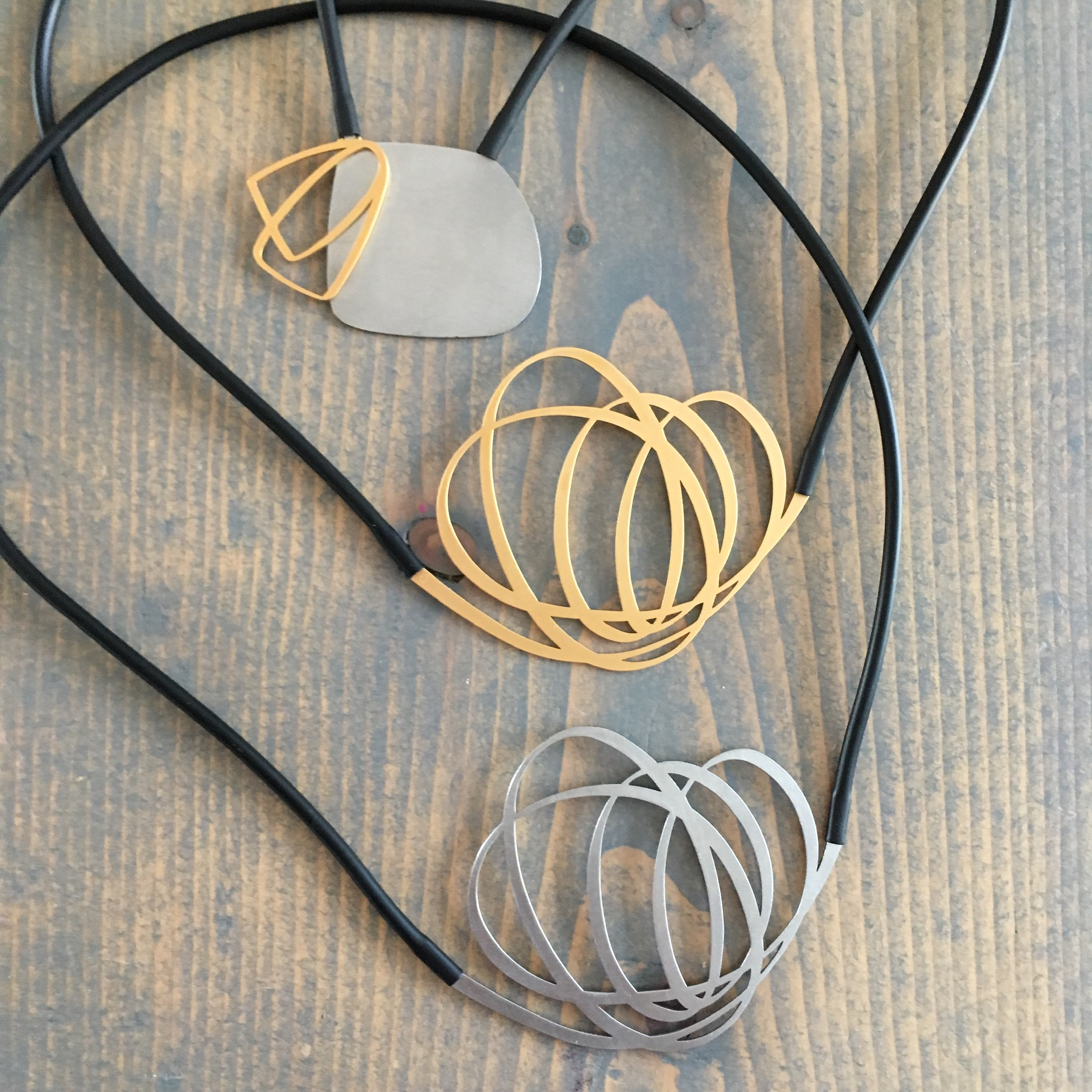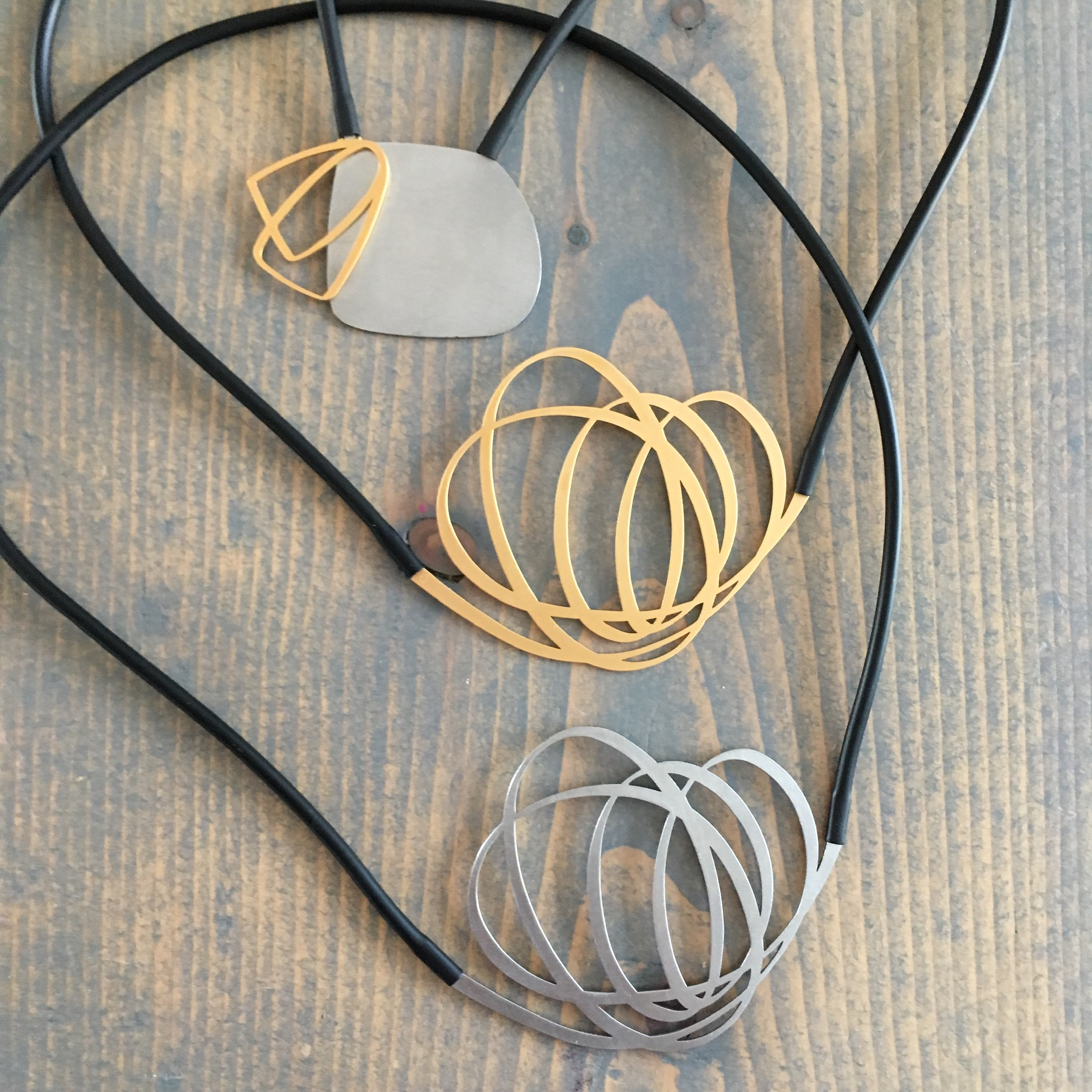 Line Drawing Necklace Stainless/Gold
Make a statement with this modern yet timeless necklace. It's lightweight and delicate, bold and fresh. This piece is unique, durable, hypoallergenic and comfortable to wear.
material:
100% hypoallergenic raw stainless steel, 22ct matt gold plate, neoprene rubber
size:
drawing – 53 x 35mm (2.08 x 1.37 inch)
necklace – approx. 200 x 110mm (7.87 x 4.33 inch)
Two shapes layered to create the perfect balance of restraint and surprise to keep it fresh and interesting.
To open the necklace, hold the rubber at the end of the cord and pull it away from the stainless steel piece (as opposed to stretching the neoprene itself). If length shortening is required, simply cut the neoprene rubber with scissors.
Please note that unlike rubber, neoprene does not perish with perfume and the body's natural oils.